Looking for a Danish translator?
Look no further! I do translations from English into Danish and vice versa and write Danish copy. Whether it's print media, web or simply the odd email or letter that you need to be just right, I can help you. My goal is simple: delivering good texts that work in context – needless to say always with your target group and business goals in mind.
So, if you need translated or optimised texts in Danish or English, help is only a phone call or click away. In case your task is outside my field, I can set you up with other translators.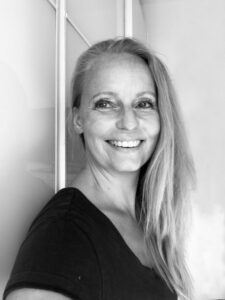 Charlotte Faber Fischer
MA and certified translator in English (cand.ling.merc.)
Mother-tongue Dane and certified translator in English and Danish based on an MA in Translation and Interpretation.
I build my freelance services on some 20 years' experience working as a translator and web editor in private and public organisations in Denmark. Since 2013, I have been working in my own business, FaberFischer, as a Danish/English language specialist. I specialise in translation of texts in the healthcare area, especially regulatory and administrative texts.
I have a passion for design and layout, which I use actively to create the best settings for good communication.

Education
2001
MA and certified translator in English (cand.ling.merc.)
State-authorised translator and interpreter, Danish Commerce and Companies Agency
1998
BA in Business Languages, English and French, Copenhagen Business School

WORK EXPERIENCE
2013-now
Owner of FaberFischer,
primarily offering translation services
2001-2013
Translator/web editor in the Danish Health Authority, Danish Medicines Agency, Codan Insurance, Copenhagen Stock Exchange, OMX Nordic Exchange and more

COURSES AND SKILLS
2019/2020
Hands-on SEO text
Digital Marketing Manager –7-day course in Digital Strategy, Google Ads, SEO, Social Media Manager, Google Analytics and E-mail marketing

Adobe programs
Illustrator, InDesign, Photoshop
CAT tools, etc.
SDL Trados Studio, Memsource, Smartcat and Multiterm
Address
Høgholtvej 6, 2.
2720 Vanløse
E-mail
charlotte@faberfischer.dk